COLLABORATION WITH BRASH WEDFAIR, 29 APRIL 2023
We are proud to be part of Brash 1st wedding fair of 2023. 
A showcase of the best, boldest, most brash wedding suppliers together at Old Sessions House, Clerkenwell's newest wedding venue.
The Brash Wedfair is known to be the perfect place to make any upcoming big days as individual and memorable.
Exhibtors share the latest and most forward thinking trends and sharing their products and services so one can feel inspired and have all the tools to make a wedding day jam packed with what makes you, you!
The main event, which was a fashion catwalk was accompanied by Bandjamm amazing artists, Daisy PM Artist, Marcus McNeish and Marley Artiste.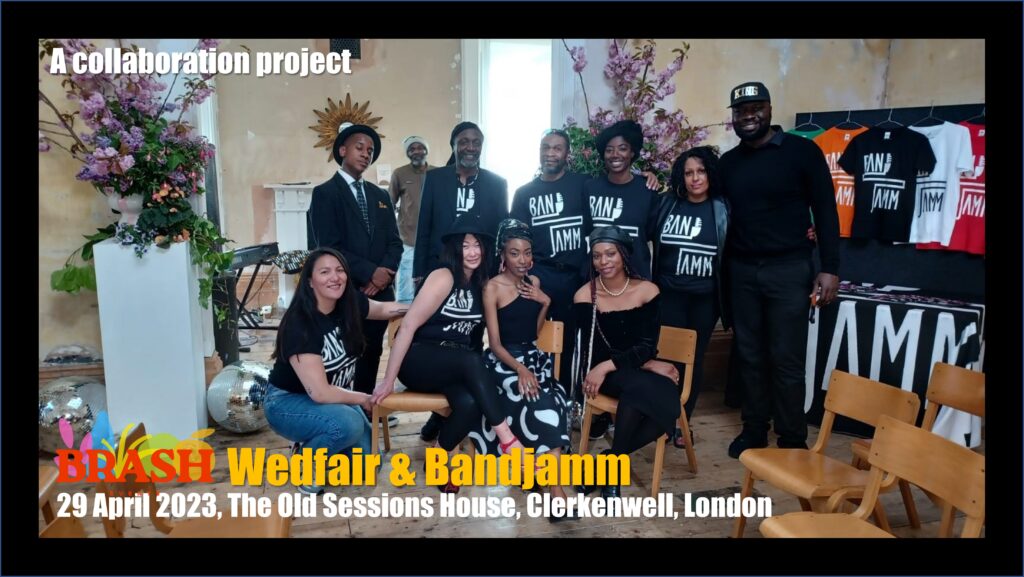 COLLABORATION WITH LUV RADIO
We are proud to partner with Lynnora Stedford, from LUV Radio
LUV Radio is a cultural and independent platform sharing conscious broadcasts that provide encouraging, inspiring and uplifting content that educates, informs and entertains the people.
LUV TALK by LUV RADIO is a YouTube playlist that contains encouraging, inspiring, uplifting and educational interviews of artistes, authors and influential persons.  Documenting their legacy and entertaining you the audience.
LUV TALK also provides independent and upcoming artistes a platform to document their portfolio for reference viewing and industry opportunities.
At LUV Radio, we believe that every person has a purpose.  Our main question "What is your message that you are sending to the world?" is an opportunity to promote their purpose and the message they're sending through their platform.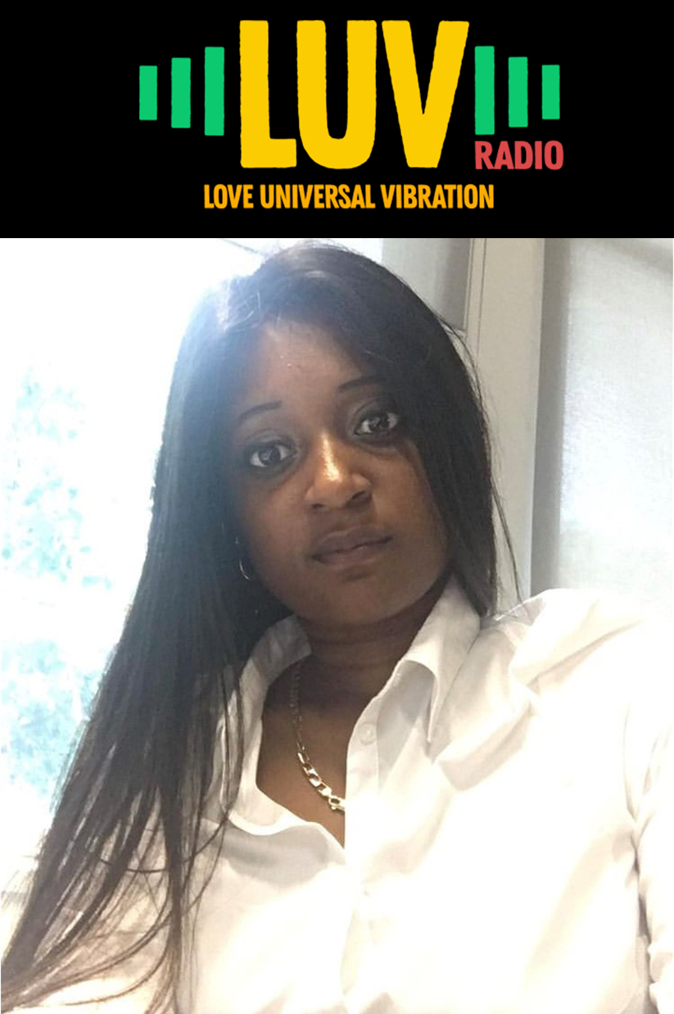 About Lynnora Stedford, Founder
In 1997 while studying 'The Use of Information Technology', Lynnora Stedford worked voluntary at BBMC Recording and Rehearsal studios in London, as a receptionist and Gofer, taking bookings, setting up instruments, equipment and attending to guests and so on.
In 1998 Lynnora started her career working as a receptionist and administrator for several different industries, before accepting a role in 2001, as an IT Call Logger at BBC Worldwide. In 2006 Lynnora was promoted to Support Engineer, winning BBC Worldwide Person of the Year Central areas 2009 and Technical Person of the Year 2012 at Immediate Media Co.
In 2017 Lynnora combined her knowledge of the music industry and Tech to create LUV Radio (Lynnora's Universal Vibration).
Artists can engage Lynnora to the following AT A SPECIAL RATE :
Interview £30 (Posted to Youtube and promoted on Instagram) ~ Instagram Page Permanent Post £20 ~ Instagram Story added to Highlights £15 ~ Album Review £50 (includes Interview, Instagram Post and a Live)