New Business : Chris Jackson
07535 432869 (chris@bandjamm.com)

Artist Management : Colin Thomas
07445 839401 (colin@bandjamm.com)

Operations & Community: Lesley Sasu
07402 339919 (lesley@bandjamm.com)

Customer Experience : Dayana Garcia Cuba
07412 203019 (dayana@bandjamm.com)

Social Media : Sarah Williams
07399 013666 (sarah@bandjamm.com)

Marketing & Brand : Christina Chan
07484 323231 (christina@bandjamm.com)





BE PART OF OUR FAMILY OF ARTISTS/ MUSICIANS :
For every monthly event, we will be featuring a maximum of 6 artists.

Each artist will be performing 2 songs, accompanied by the live band during the night.

If you require back-up singers for your performance, please add that into the request. However, we cannot guarantee this, as it is dependent on back-up singers availability.

Requests will be considered on first come, first serve basis.

All requests must be sent in by the 3rd Thursday of the month, to be considered for the following month's event.

You must complete the form on this page with ALL the requested info.

In addition to the completion of this form, you must also send your profile images and your choice of 2 pieces of music (soundtrack) to hello@bandjamm.com

Only requests with ALL the required information will be considered (completed form, bio images and 2 songs).

Bandjamm reserves the right to decline any artists' requests if the music choices are deemed to be inappropriate for the audience or the Bandjamm brand.

Once you are confirmed for the agreed event, we will send you further information on next steps, which will include rehearsal with the back-up singers (if applicable).

You will have a soundcheck with the live band on the event day itself, prior to the show start. We will inform you the time/ schedule for your soundcheck slot - please keep your afternoon free for this.

Once you are confirmed to be performing, we will create promotional materials to drive awareness for the event and for you. These will be shared with you for you to use with your followers too.

We will use the usual social media channels and you will also be added onto our website www.bandjamm.com

To promote a bigger engagement with the audience, we encourage all our artists to tag/ follow/ share our Bandjamm social media posts.

All videos and images captured during the event, will be shared with you as well.

If you are a musician and you want to be part of the band or the performance, please reach out to us to discuss directly via the contact details above.

We aim to respond to all communications from you within 48hours. If you do not hear from us, please reach out to us directly via the contact details above.

If you have any queries in regards to your request submission, please contact Colin Thomas or Lesley Sasu - details as per above.




ENGAGE BANDJAMM FOR YOUR EVENT :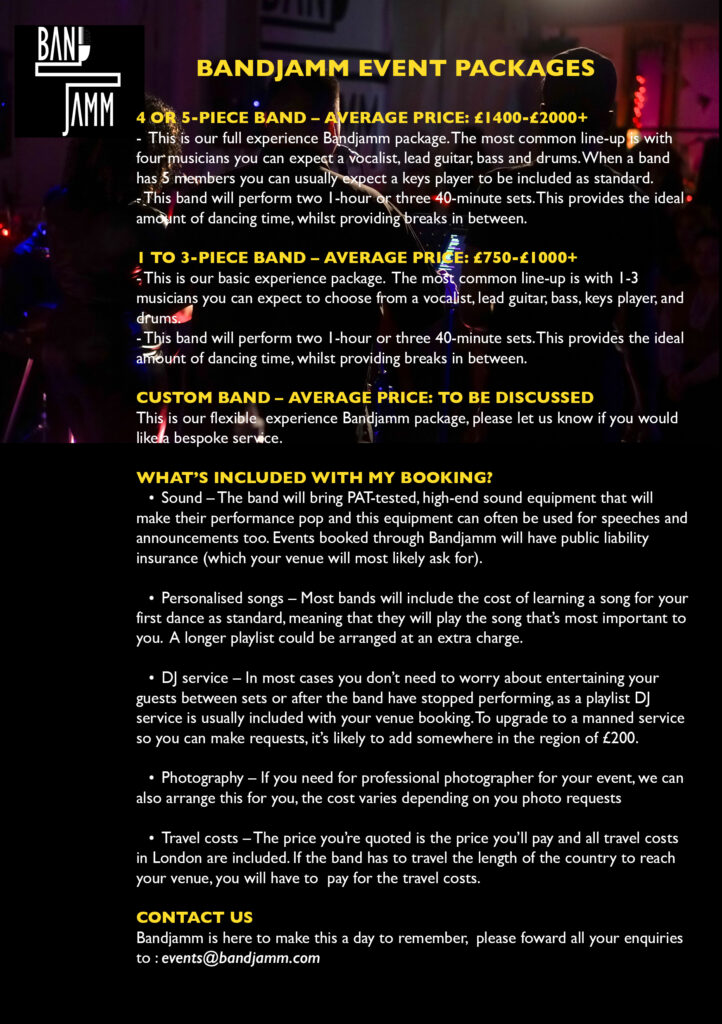 JOIN OUR BANDJAMM MUSIC WORKSHOP :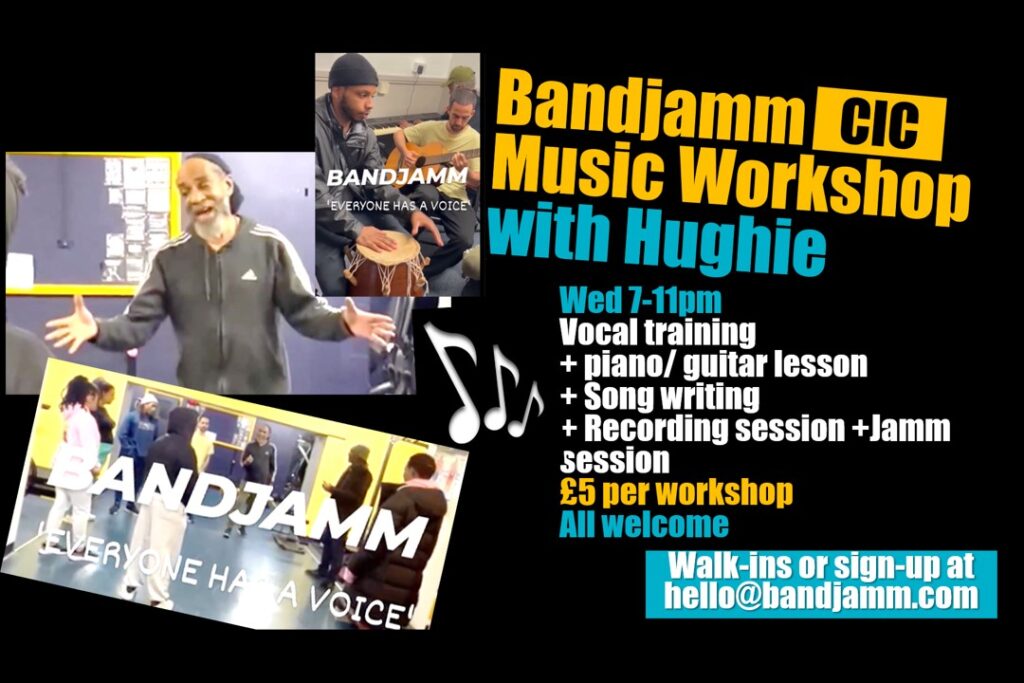 JOIN OUR JAMMBOARD - FREE SIGN-UP :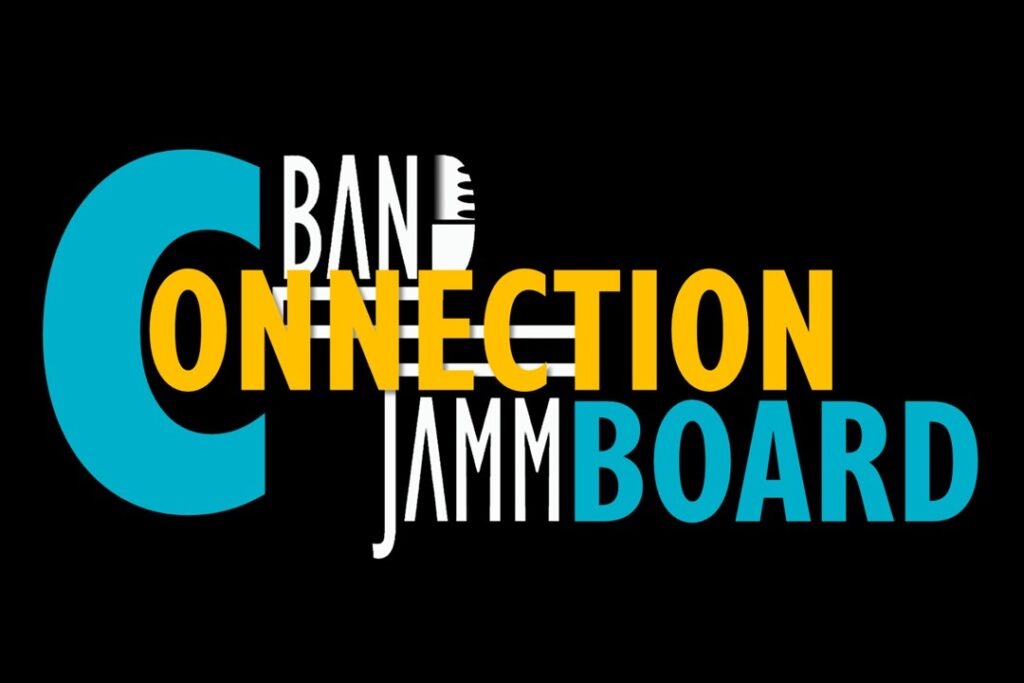 At Bandjamm, we believe in family. And family support each other. Our commitment is to amplify you and your small businesses.

Come join us! We are a collective… a community of amazing creative talents and also creative entrepreneurs. Let us help one another, expanding our business reach and network towards success. Together, our potential is limitless.

Join our JAMMBOARD, our Bandjamm "little black book" of various creative small businesses, that you can connect, collaborate and share onwards.

#smallbusiness #jammboard #connections #amplify #entrepreneur #community #littleblackblook

hello@bandjamm.com
London, UK